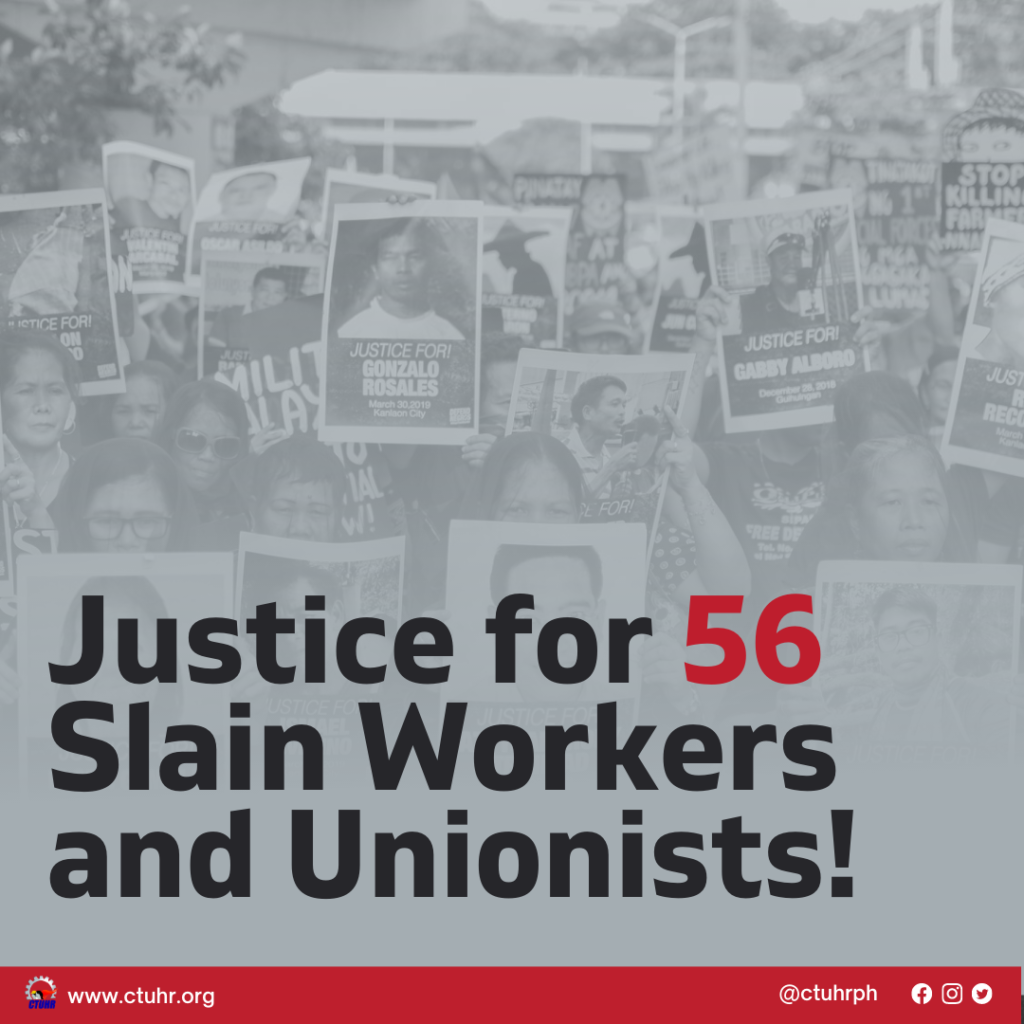 As the International Labor Organization – High Level Tripartite Mission approaches, we reiterate our calls for justice and accountability for the 56 extrajudicial killings among agricultural workers, trade unionists and labor rights defenders under the Duterte administration. Injustice prevails as no perpetrator has been held to account with these brutal attacks. Workers and unionists continue to fear for their lives as they suffer various forms of attacks, just because they are exercising their right to organize and are fighting for their welfare.
We pay tribute to their relentless service and immense contribution to the labor movement in advancing workers rights and welfare, amidst multiple risks and challenges.
We call on the ILO-HLTM to help us give justice to their families, friends and fellow workers and foster an environment free of dangers for labor organizing.
Justice for 56 Slain Workers and Unionists!
Stop the Killings!